Apptimus Products
We offer a wide range of products, tailored to different business needs and help businesses grow by building custom software solutions that maximize their revenue, minimize their costs, and increase their profit margins. We use a proven methodology to ensure that our clients get the best ROI.
Our Products
Apptimate ERP Ecosystem
Apptimate, the signature product from Apptimus, is a modular, highly-scalable, and user-friendly ERP that can help you plan, execute, monitor, analyze, and optimize your business. With its versatile design, Apptimate is suitable for businesses in multiple domains. Take control of your business operations with Apptimate from Apptimus.
Trusted by
200+
Businesses
Apptimate.io
Industries that Apptimate serves
Experience one of the finest ERP solutions ever produced in Sri Lanka. Witness our exceptional software in action and discover how it can streamline your business operations, increase efficiency, and drive growth.
Our Products
Placements.lk Recruitment Ecosystem
Placements.lk offers an end-to-end recruitment ecosystem that effortlessly connects job seekers and providers. Our platform partners with both government and private institutes in Sri Lanka to provide a graduate program, enrolling students to our comprehensive job search platform. Join our community and discover a seamless recruitment experience.
Candidate-centric Recruitment
In-built Applicant Tracking System
Embed-able Vacancies
Applicant Funnel Management
Pre-screening Modules
Outsource-able Resources Management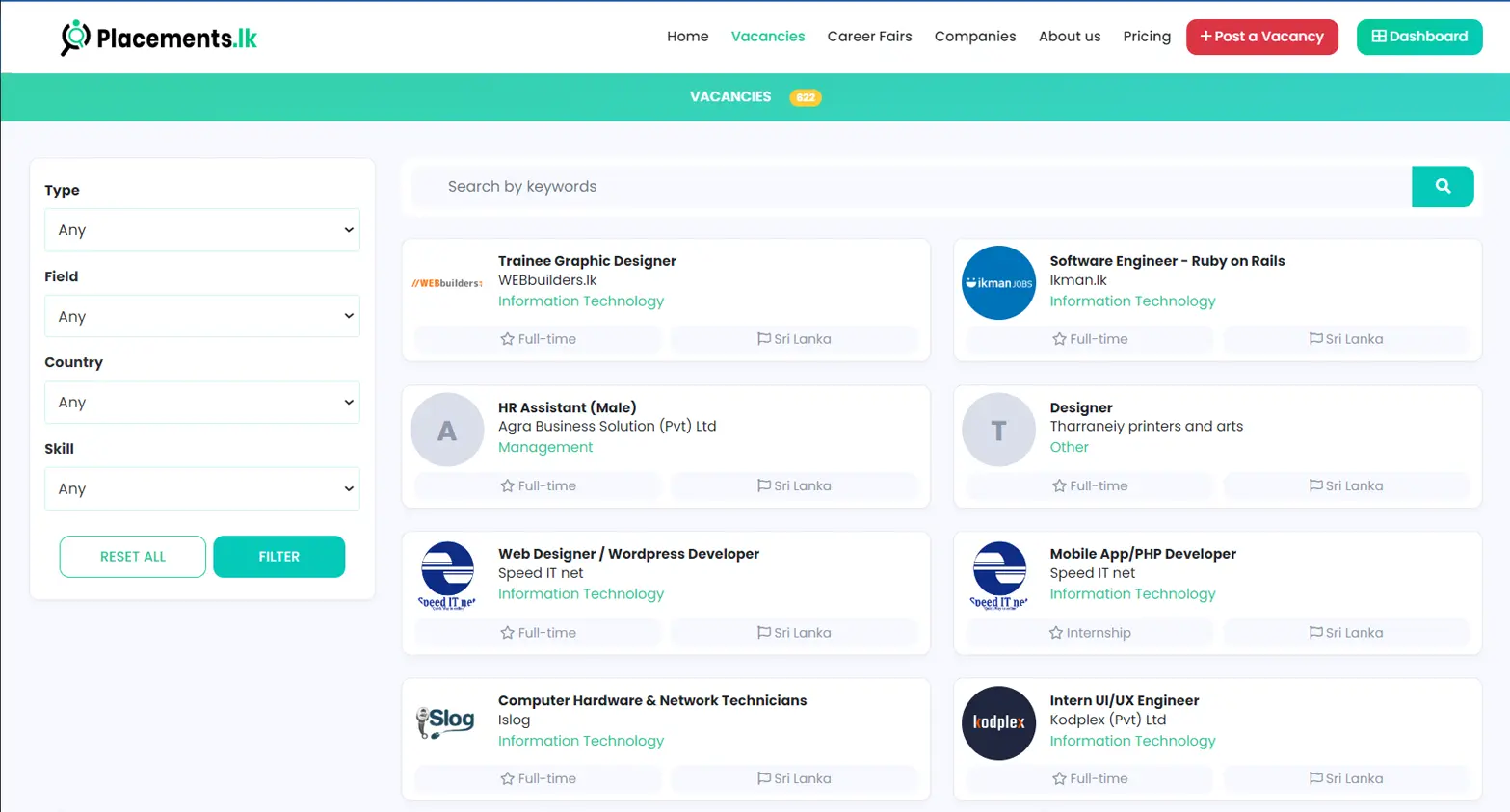 Need something else?
We build customized software solutions as well
If our existing products doesn't seem to match your requirements, we can either alter them or make something new for you. Let's schedule a call and discuss your requirements in details and move on to the next step.
Honors that recognized us
2 x The best Startup of the year
in Northern Province - Awarded by SLASSCOM

Best SME Website
BestWeb 2022
Spotlighted in
Multiple News
Make the first step to
Apptimize


your Business.

Now.

Our team is eager to help you take your business to the next level and achieve your goals. Let's get started!
APPTIMUS